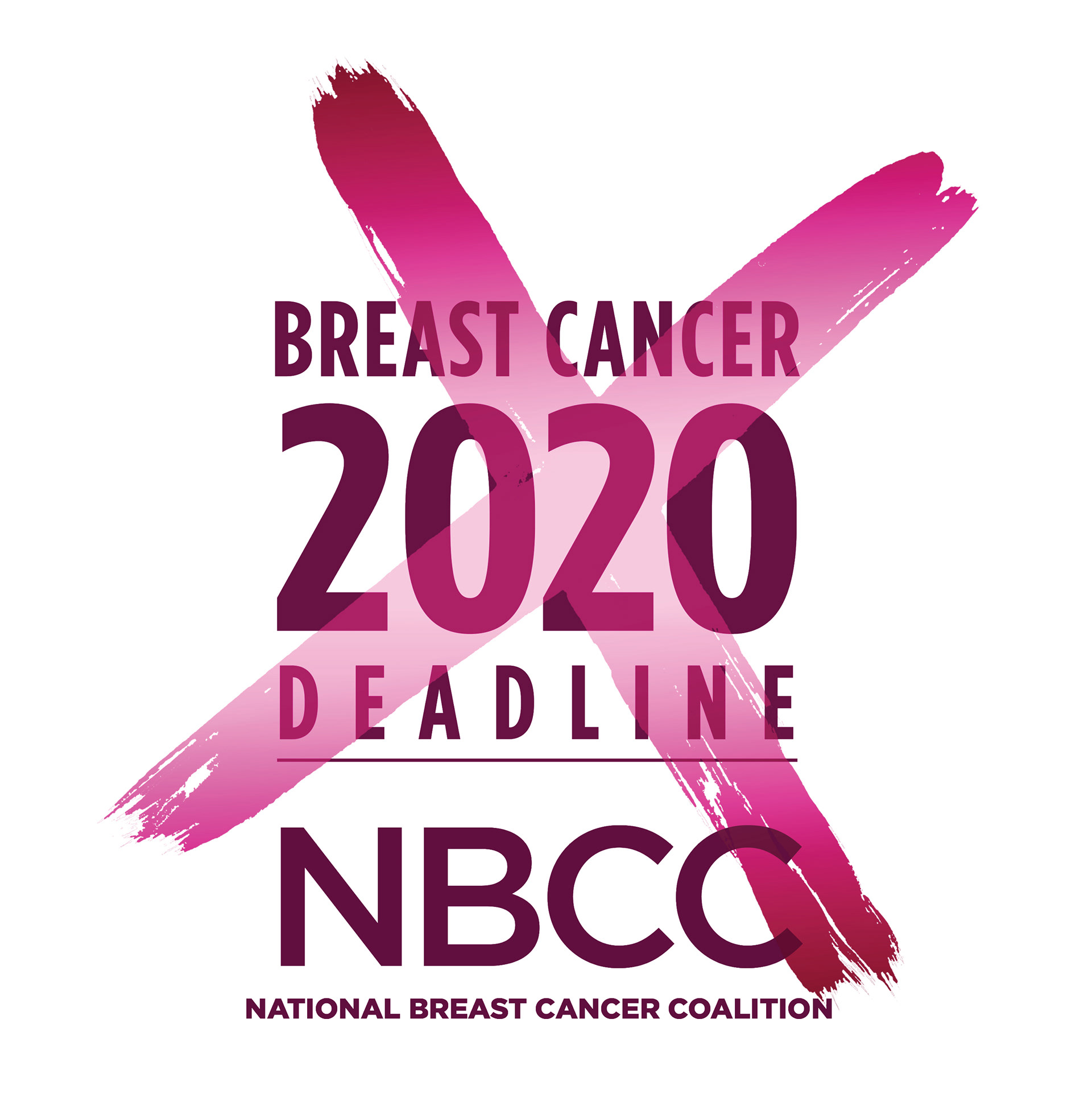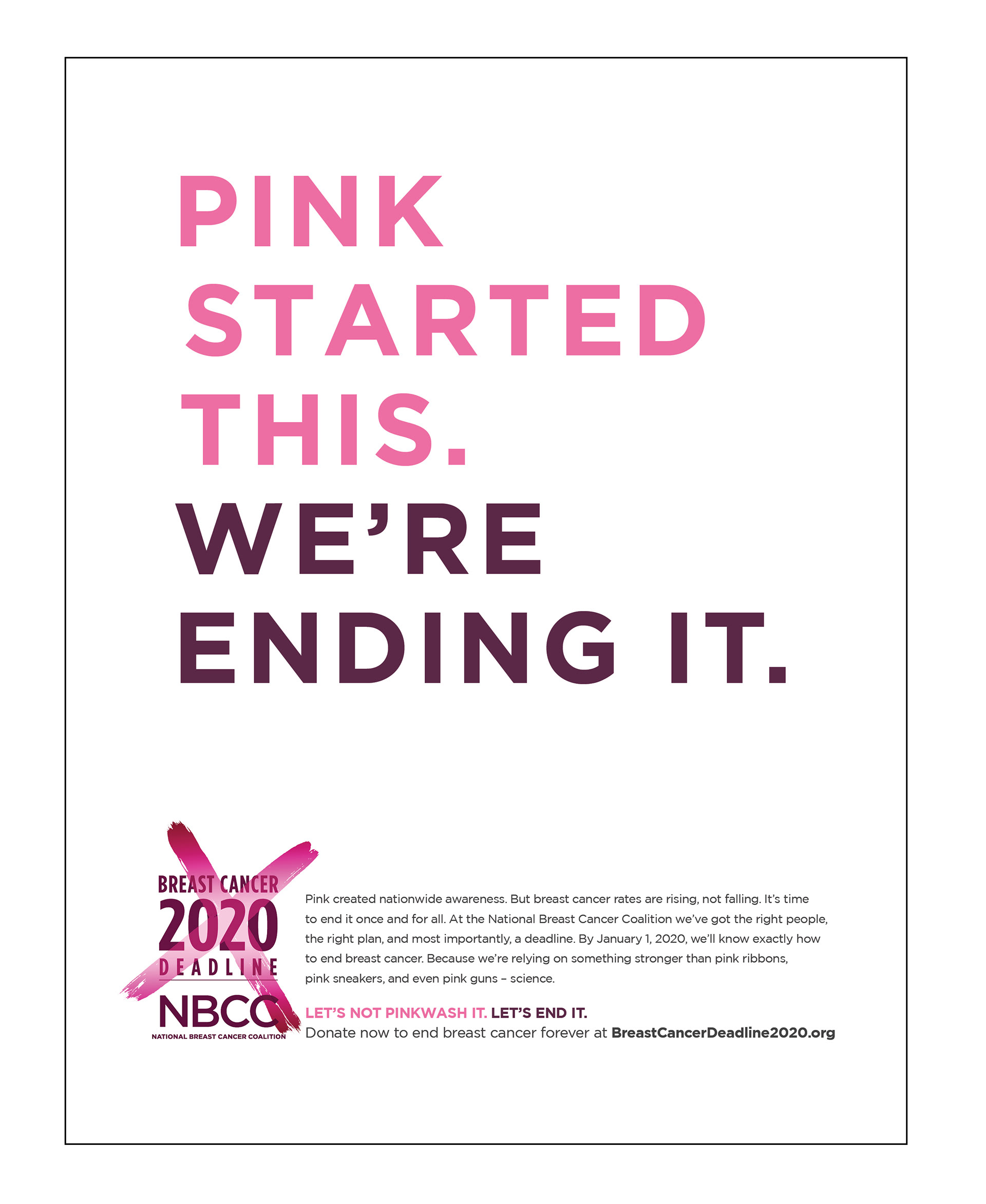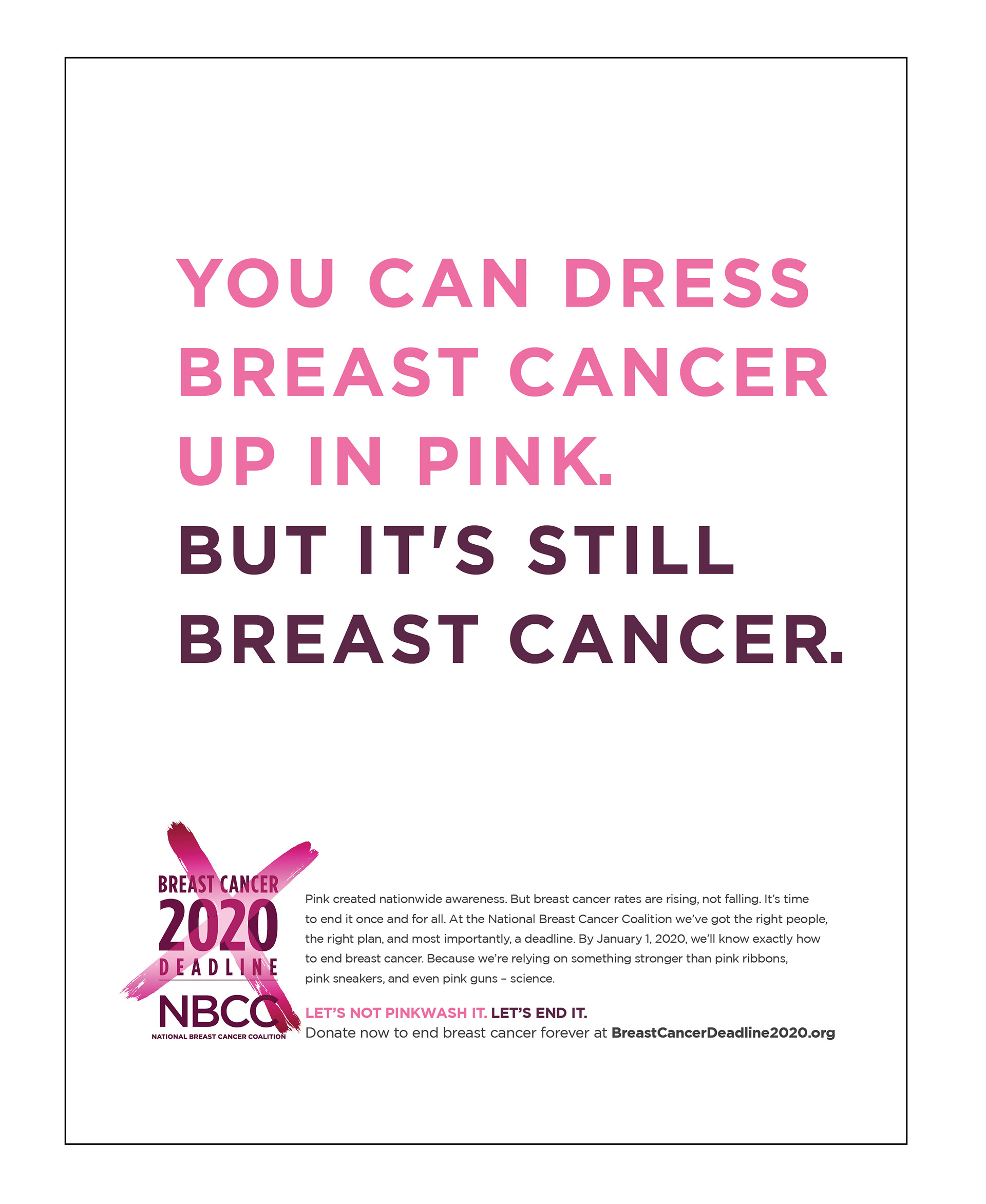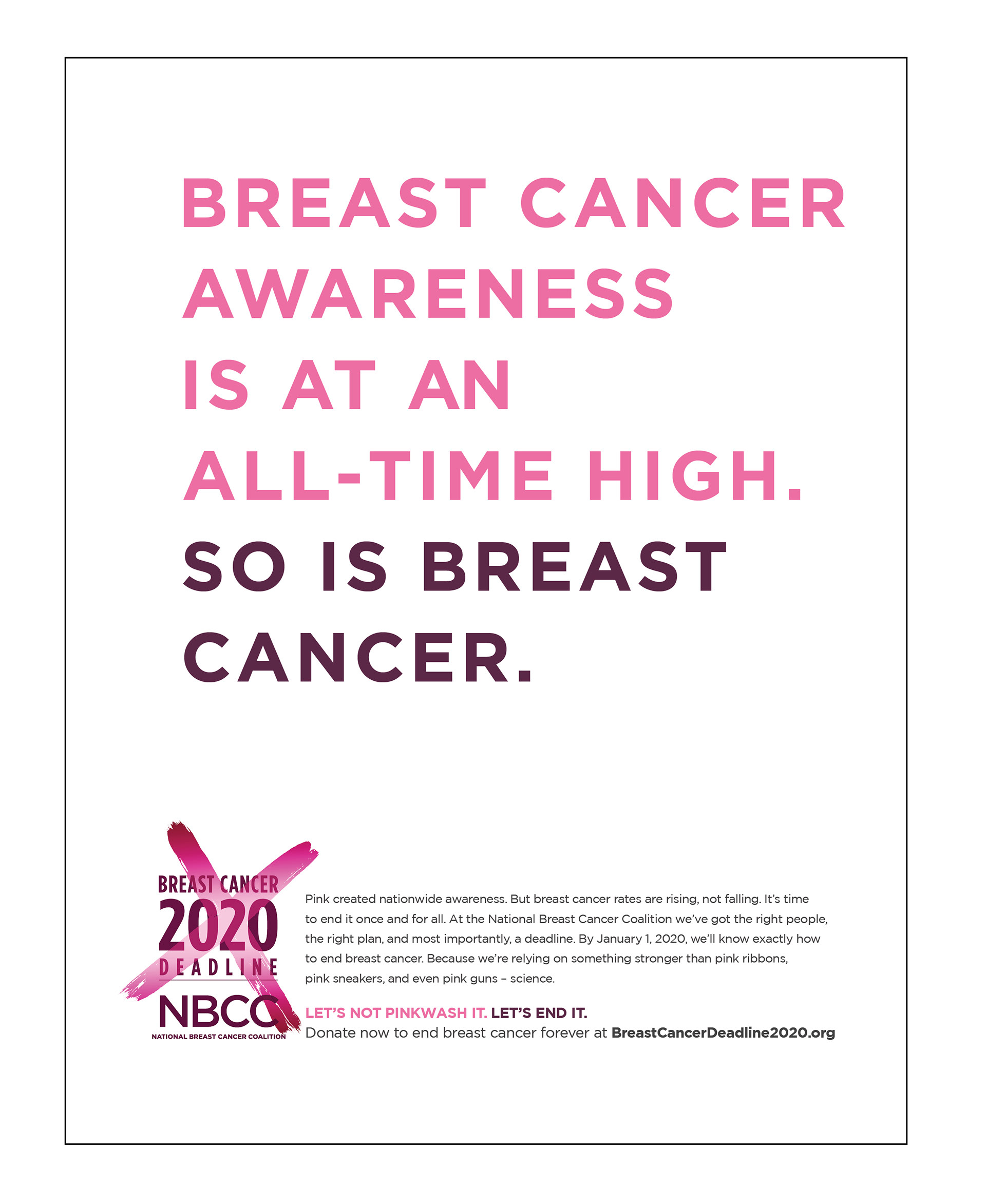 Out of home ads featured real time count down clocks as well as an activation that would not go unnoticed- as it focused on the deadline for the cure on NYRs eve 2020.

​​​​​​​​​​​​​​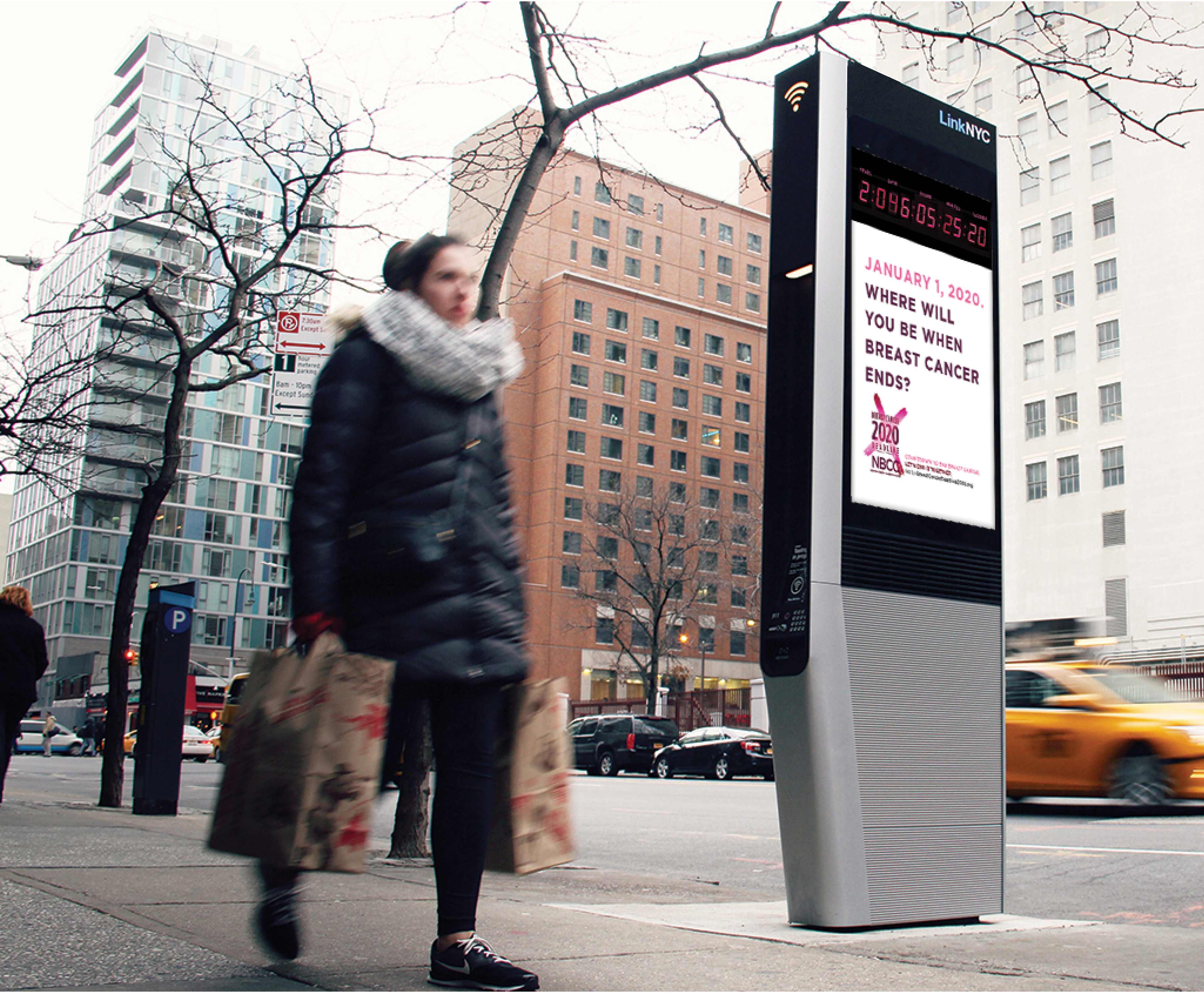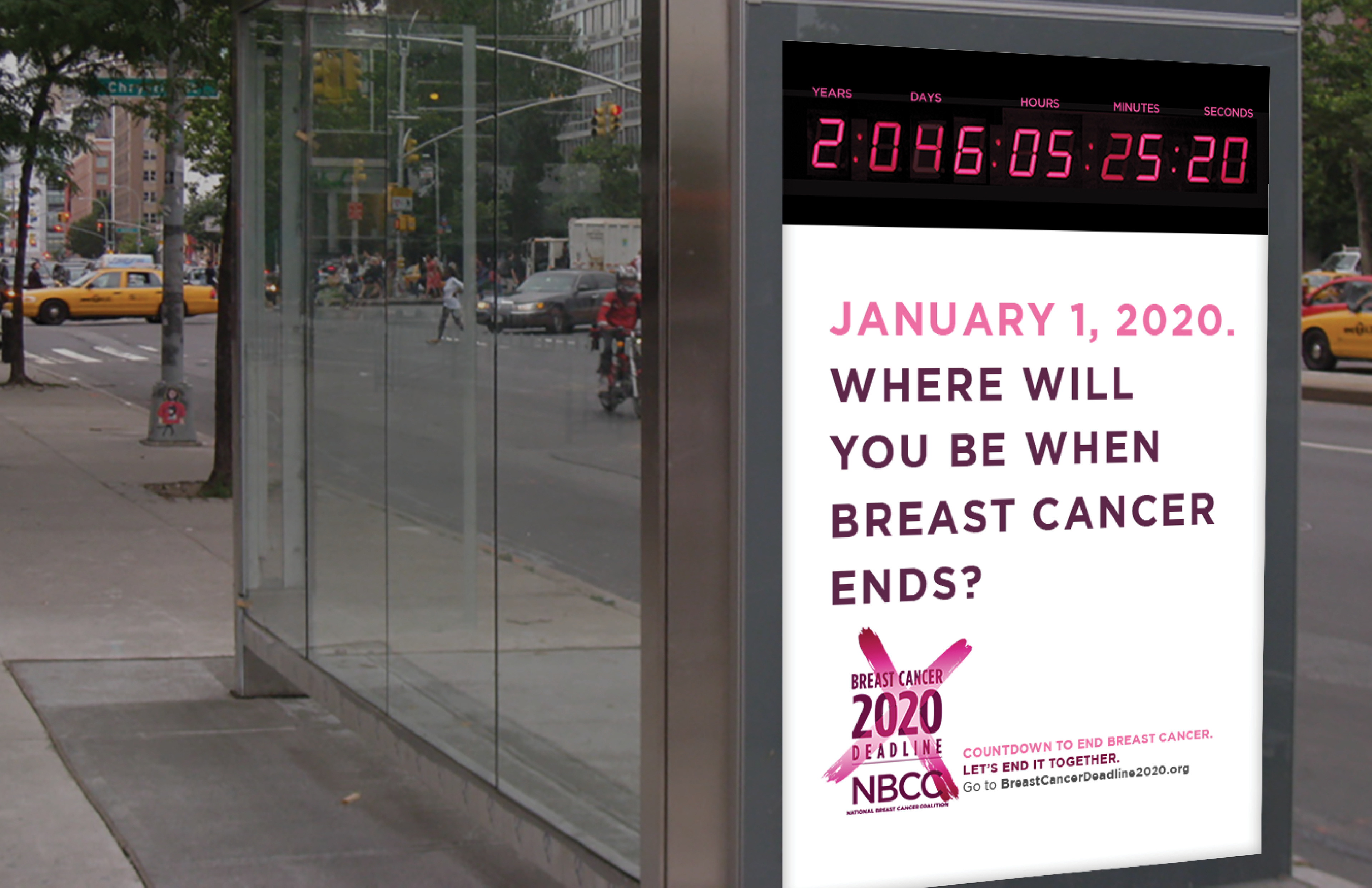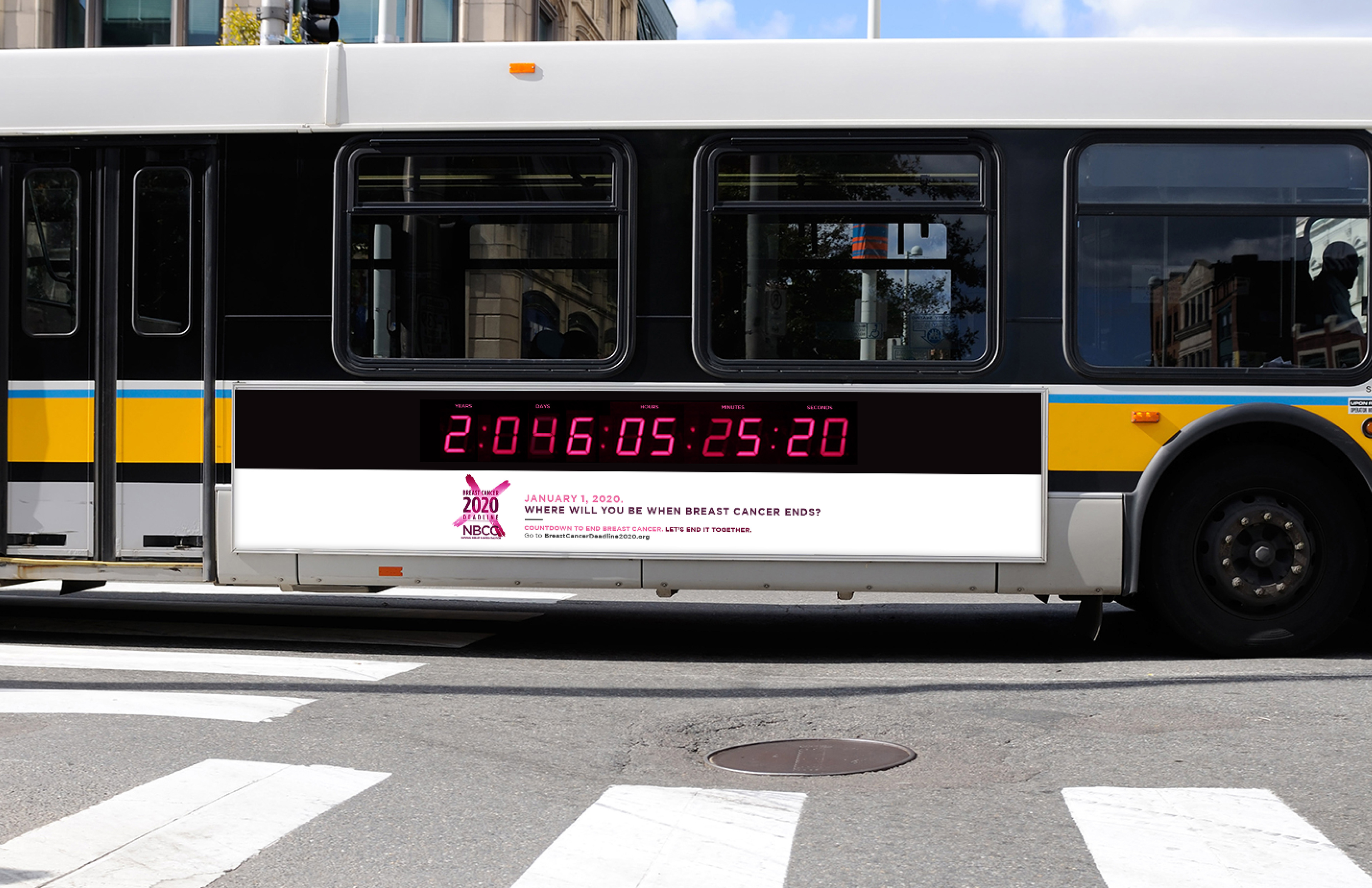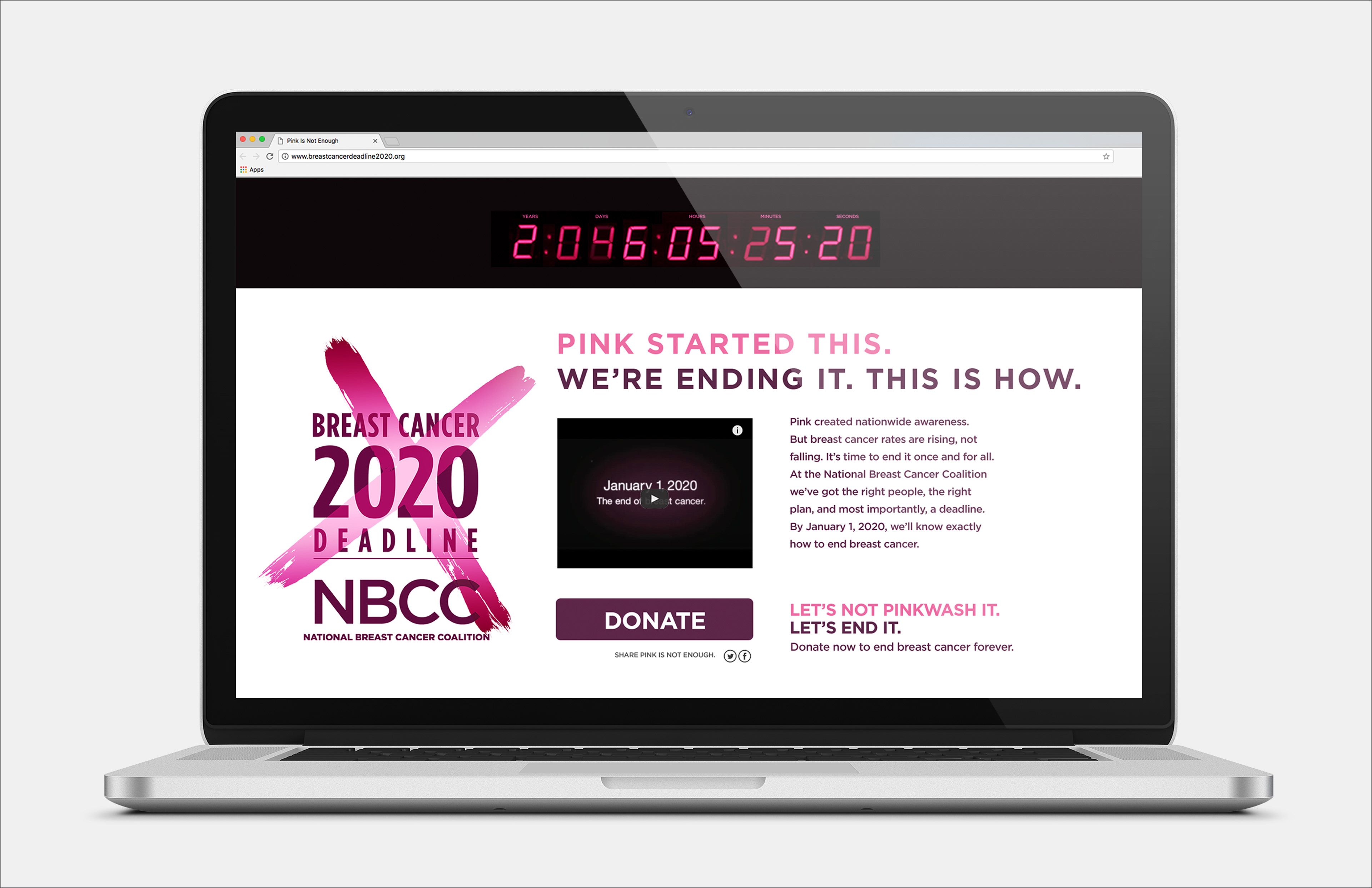 A Social activation on Facebook invited women on Facebook to pick 8 friends and donate $1 per friend to end breast cancer for good. Then those friends would pick 8 more friends.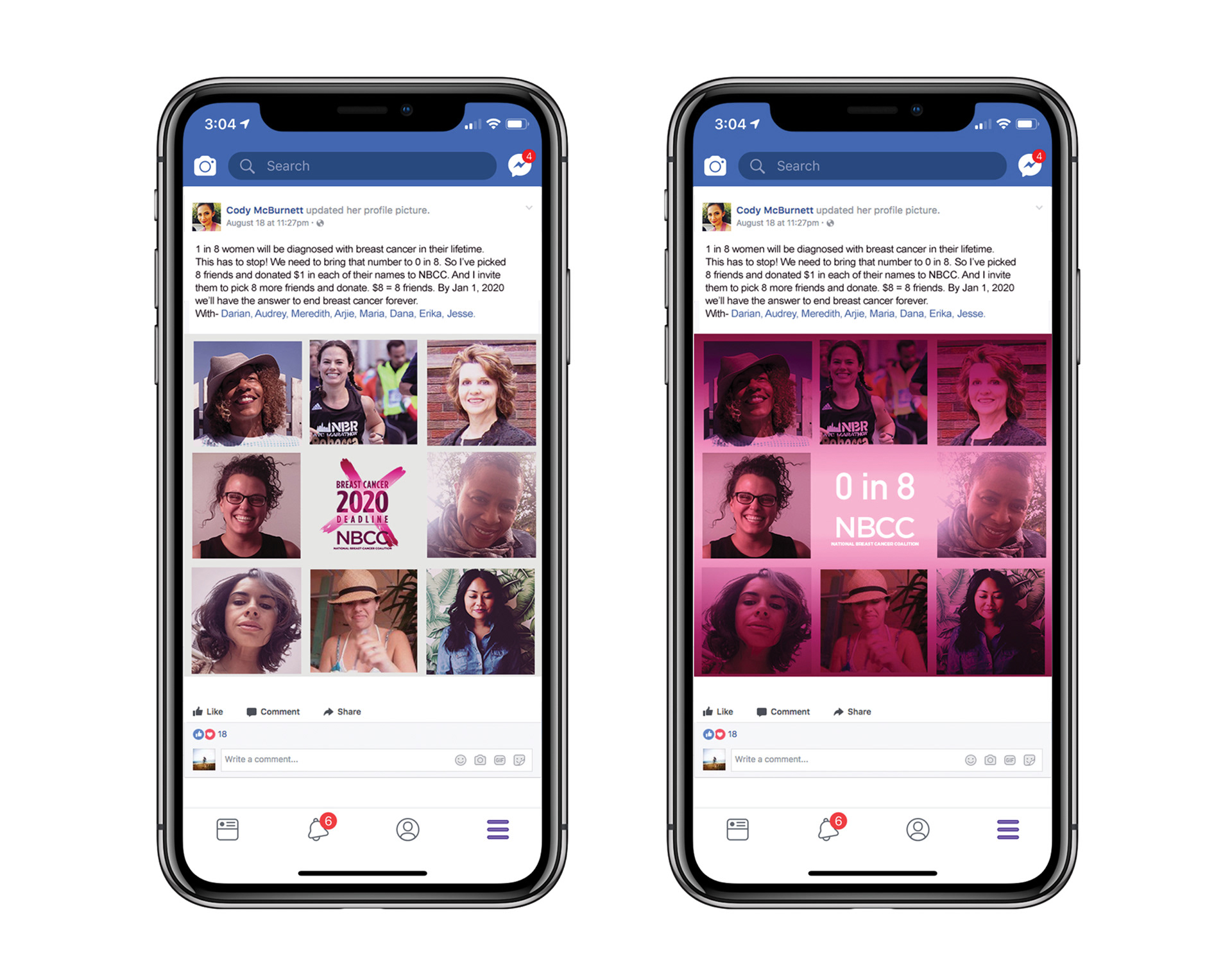 To raise donations, every donation made would guarantee an invite to the big event: The biggest New Years party in Washington DC where NBCC is headquartered,  celebrating the cure for breast cancer.